Hepworth (Holmfirth) Trailers
We have a number of trailers available to hire including
Car Transporter Trailers available in 13 or 17 foot lengths CT136HD or CT177, able to carry between 2100kgs to 2695kgs.
We also have both small and large livestock trailers, flat beds (drop sides), motorcycle and general duty trailers. Please ask about availability.
Hire terms apply which are issued before hiring takes place.
We hire trailers to customers across West Yorkshire, Manchester, South Yorkshire and Derbyshire. Based in Holmfirth, we're pretty central.

Trailer Servicing
We service all makes and models of trailers. National Trailer Towing Association trained.

Trailer pre-purchase inspection
If you are buying a used trailer we carry out a pre-purchase inspection

Used Trailer Sales
We carry a small number of used trailers for sale and are happy to source trailers on your behalf.
Hepworth Agricultural Contractor Services
We have a number of trailed/towed small holder implements available to hire which include rollers, aerators, spreaders, scarifyers (harrows) and toppers. Implements can be collected or delivered (on request).
Please ask for a quote.

Holmfirth Traditional Mole Catcher
A Master mole catcher and member of the Guild of British Molecatchers, I use the most humane traps and guarantee a next day trap check.

Herbicide Spraying
PA1, PA2 and PA6 qualified and able to complete any herbicide spraying treatment you require using a Quad with Wessex Boom Sprayer.
We carry out herbicide spraying throughout Lancashire, Greater Manchester, Yorkshire and Derbyshire.
Paddock Maintenance Hire/Service
4 foot field roller for ATV/Quad
Quad X Fertiliser Spreader
5 foot Scarifier
1.2m Flail Mower
**Quad, attachments and driver also available to hire**

Half or full day rates - discounts for longer periods
Holmfirth based
Serving customers from South and West Yorkshire, Lancashire, Derbyshire and Manchester
Dethatcher Spring Tines - for sale
Spares or replacement spring tines for garden/towed dethatchers eg The Handy Towed Dethatcher or the Agri-Fab Dethatcher
Heat treated for durability
200mm x 115mm
£10.49 each plus p&p - discounts for bulk orders
For Hire - Ifor Williams P6 with mesh sides and ramp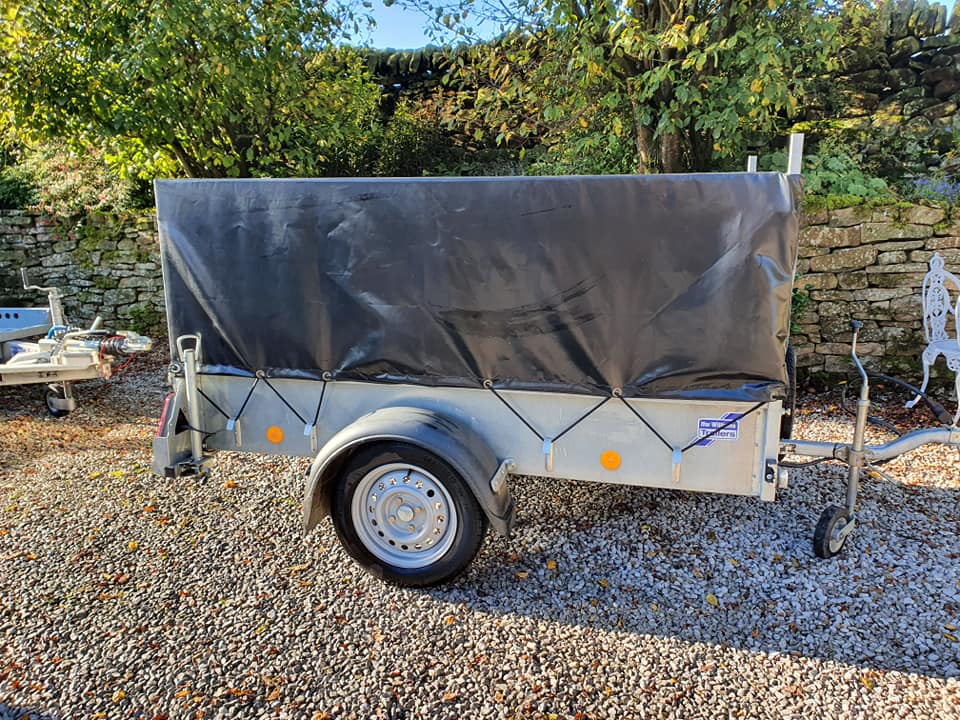 For Hire - Ifor Williams CT177 Car Transporter Trailer